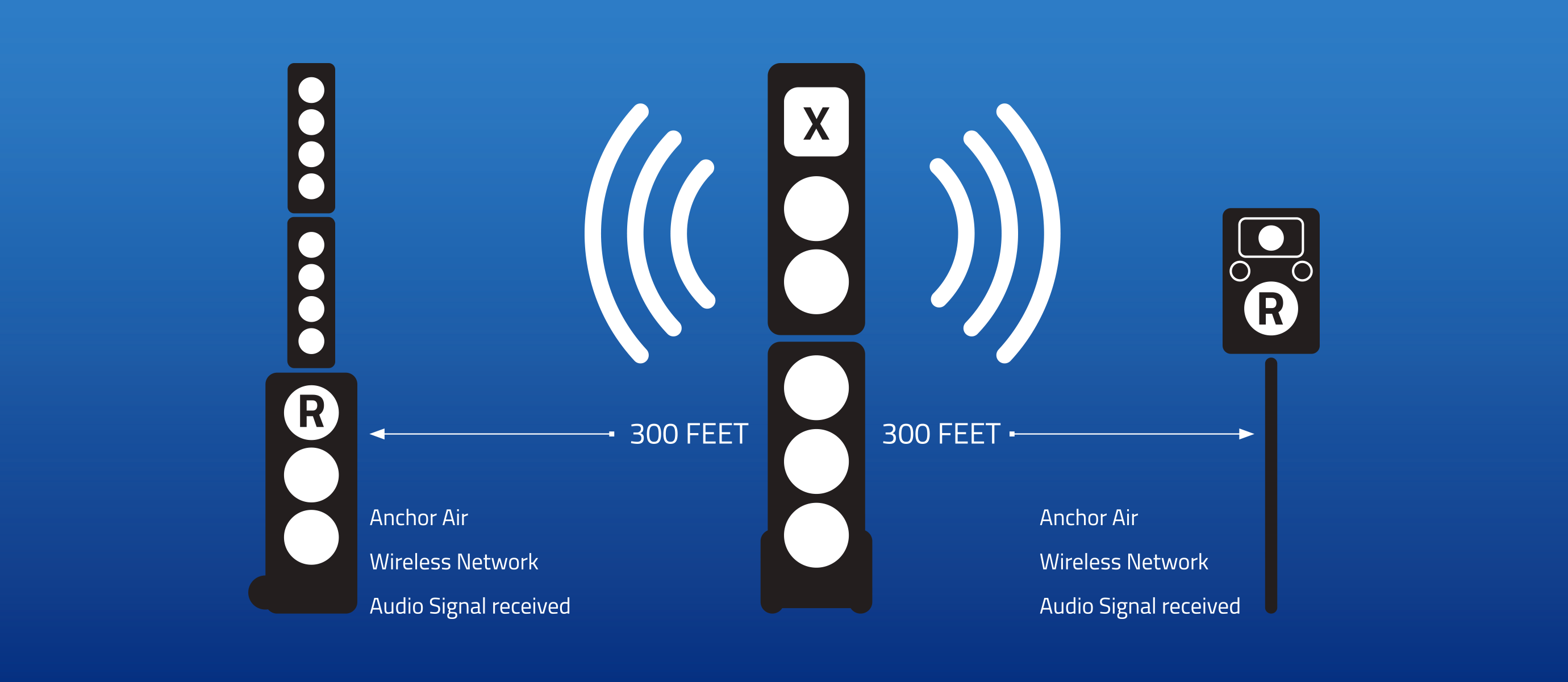 No more awkward or hazardous cables to string around the listening environment.
Products can be mixed and matched for any size setting and expand with your needs.
One speaker broadcasts to others.
Use only one transmitting speaker to feed unlimited receiving speakers with crystal-clear sound.
Anchor AIR transmitting speakers have an "X" in the model name, receiving speakers have an "R".
Best-In-Class Battery & Energy Management
Long lasting performance that can go the distance for any event – 7 to 9 hours!
Simplified 1:1 charging ratio – one hour charged = one hour of operation
New materials and reduced weight – 5-20 lb. lighter than previous models
Anytime confidence – charge your PA and turn it off for storage; the system stays fully charged!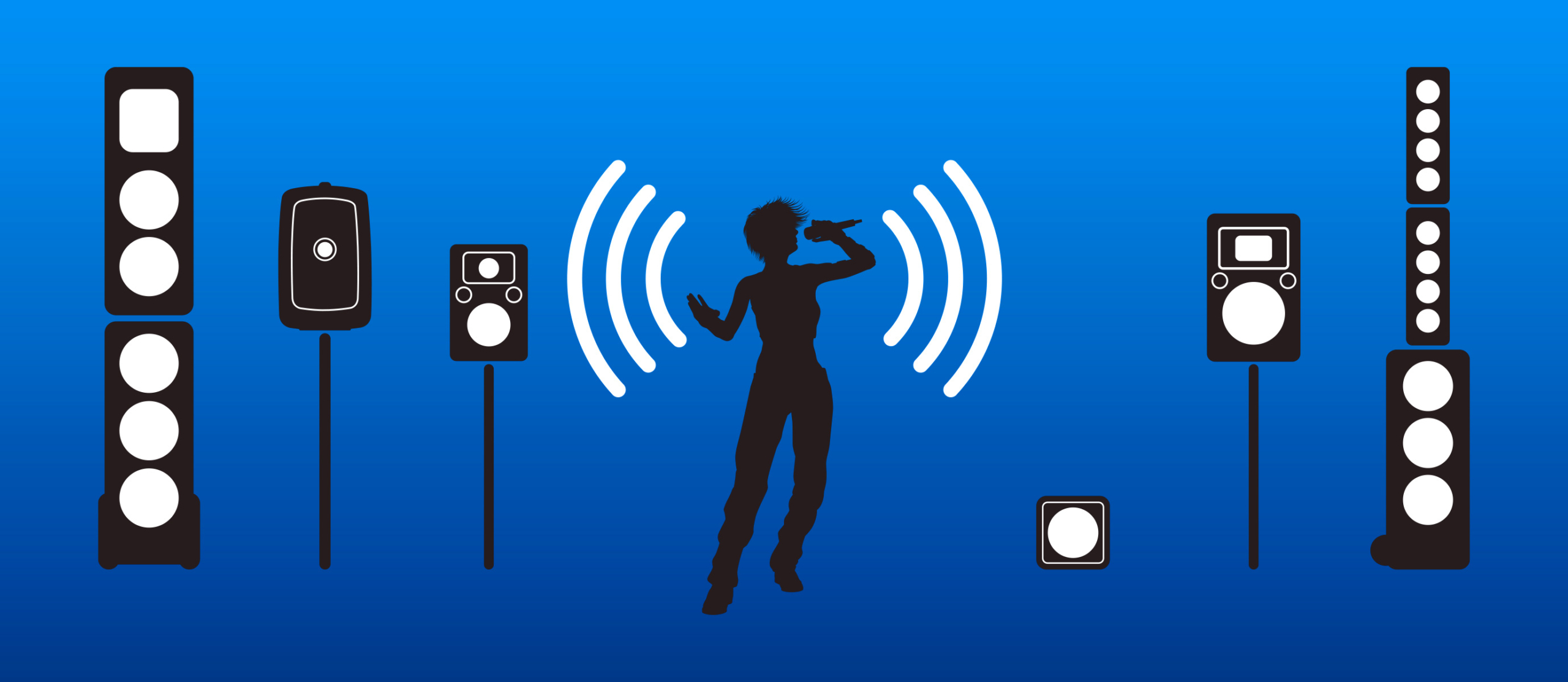 Proprietary Microphone Technology
Works in the less-crowded 1.9 GHz frequency band for interference-free sound projection
Automatically seeks and selects the strongest, most secure channel via "channel hopping"
One-time pairing eliminates setup hassles; pair the mic just once and never again
300+ feet of line-of-site transmission range, covers even large arenas and stadiums
Wearable mics (collars, headbands, lapels) connect via small wire to a belt pack transmitter
Volume and mute controls on the microphone
Can have up to 30 systems in one room
Very energy-efficient
Better quality of audio frequency response 60Hz-12KHz
Latency 14 ms
Battery operating time min 10 hrs – up to 20 hrs depending on volume
Average output 10mW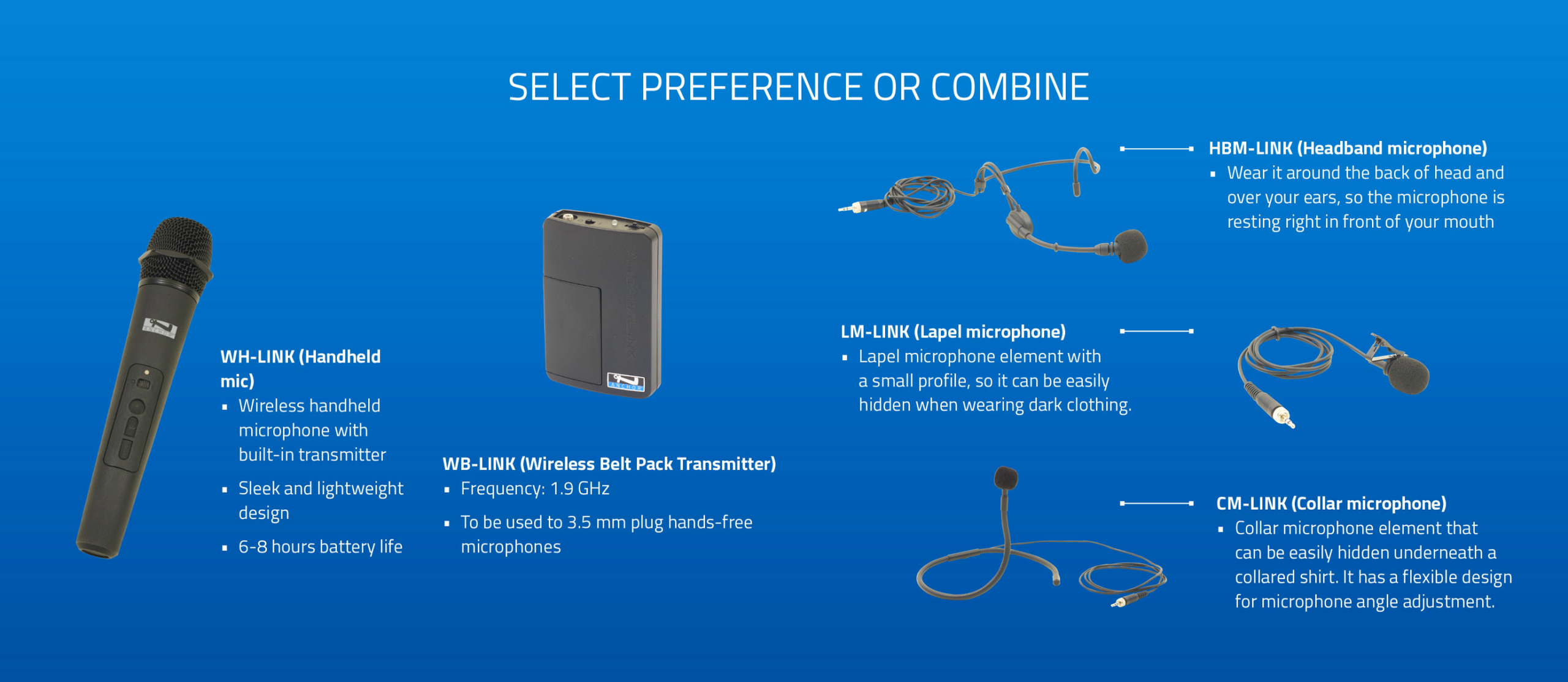 We'll Meet Or Beat Any Advertised Price!
PLUS FREE SHIPPING on orders over $999. Use Code: FREESHIP
Same Day Shipping On Select Items (order before 3 PM CST Business Days)