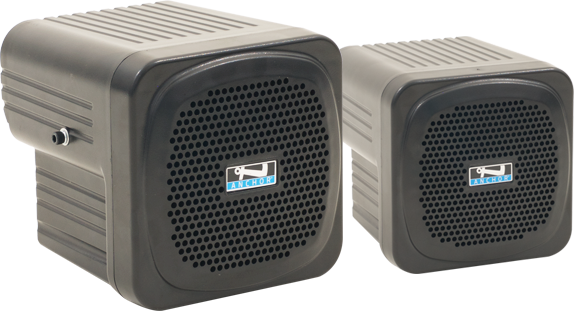 SOCIAL DISTANCE LEARNING SOLUTIONS
We've created 2 packages to give your students the best learning environment possible. With these packages, your instructors will have the tools they need to deliver lessons clearly to students attending both in-person and virtually – at the same time.

Microphones allow instructors to easily communicate to students in the room and students viewing remotely (even when the instructor is wearing maximum face protection). The mic works together with the PA system so the instructor doesn't have to strain when talking. Students can hear clearly, whether they are in person or online. The mic can be muted and has volume controls.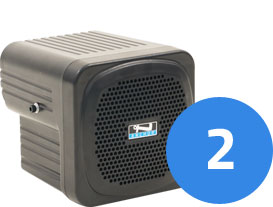 The PA system delivers crystal clear audio throughout the classroom and has a line-in/out to connect to a laptop, allowing students attending remotely to hear both the instructor and the students in the classroom. The students in the classroom can also clearly hear the students attending remotely.
SOCIAL DISTANCE LEARNING PACKAGES:
AN-MINI PACKAGE


(WIRELESS, BATTERY POWERED)

AN-30 PACKAGE


(WIRED, AC ONLY)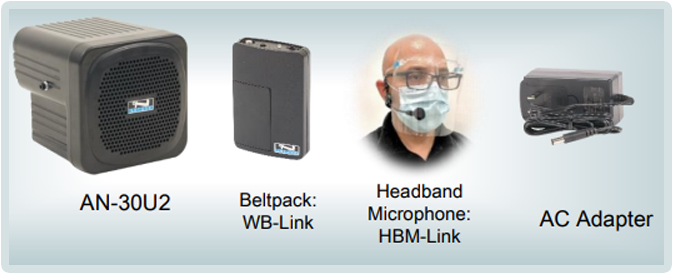 WHY INSTRUCTORS
LOVE THESE PACAKGES:
One Wireless Microphone (Beltpack + Headset)
Small Enough to fit on a cart or tabletop, also light enough to carry
Connects to Laptop or Desktop computer
Speaker provides sound for students in the classroom, but also students logged in remotely via Zoom/MS Teams/etc
Social Distance Learning Package
$785.00 – $949.00
Additional information
| | |
| --- | --- |
| Weight | 20 lbs |
| Dimensions | 11.5 × 14 × 23 in |
| Select Package | AN-MINI PACKAGE (wireless), AN-30 PACKAGE (wired) |